Security Cameras & Systems For Your Vacation Home
Whether you're a hundred miles away, or sitting in the living room of your vacation home, now you can monitor inside and out, during the day or at night. Many of these hook up to your television and VCR or DVR for recording. A lot of them are also web-ready so you can get live video of your vacation home right over the internet. Some even have their own monitors.
Find what's most important for your needs. You'll find a several systems that are web ready for remote monitoring with both video and audio. And, a lot of these cameras are wireless, so you don't have to run lines to your system. You can view everything right over the internet. Many of these cameras also have night vision security. Others will light up with a built-in motion detector and take a picture at the same time. Many potential burglars will flee from a motion sensing light, but they won't realize that they were captured with a digital camera at the same time.
When you're at your vacation home, you'll be able to see everything. You'll know if you've got a raccoon after the garbage cans, or reason to contact the police. Another bonus is you can use these cameras to view wildlife, too. Most of them transmit up to 300 feet.
Of course, you don't have to use these video monitoring systems just for intruders. They're perfect for keeping your eyes on the toddlers, whether they're inside or out. And, when they're not posing for the camera, you can get some natural footage of them on your recorder.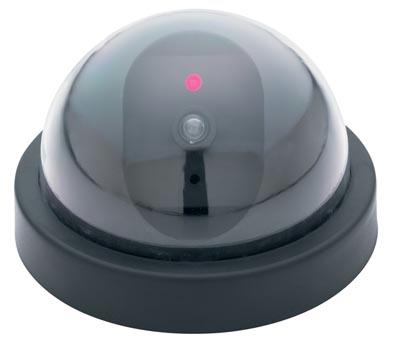 MitakiJapan NonFunctioning Mock Security Camera
$8.99
MitakiJapan NonFunctioning Mock Security Camera. This camera is the ultimate crime deterrant. It features a motion detecting sensor that makes it appear to work as an actual security camera A light will come on when the sensor is activated. No wiring needed. Requires 2AA batteries (not included). Gift boxed 1 lb.