Bicycles
Bicycling is definitely one of the top activities around the vacation home. Since many vacation homes are located in or near resort areas, with shops, trails and quaint villages just made for cycling, you definitely want to have a bicycle or two at your vacation home.
The kids love cycling, especially with the new trail bikes, and BMX cycles. And, it's a pleasurable way to spend a day touring the countryside. Go on a picnic, or test your skills on a rugged mountain trail with specially designed bikes that can ride through mud, over logs and boulders. Build your endurance in the mountains with 21 speed mountain bikes. It's fun, pleasurable or challenging... whatever you enjoy!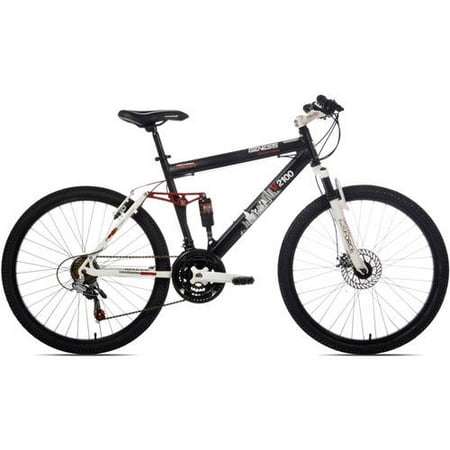 Genesis 26" Men's V2100 Dual-Suspension Bicycle
$144.79
26" Genesis V2100 Men's Mountain Bike with Full Suspension, Available in 3 Colors: Riding style: mountain bikeFrame: 26" full suspension aluminum MTB frame with 4 bar linkageHandlebars: steel riser MTBSuspension: fork with 80mm travelRear Shocks: Coil 80mm travelGearing: Shimano EF40 21 speedFront derailleur: ShimanoRear derailleur: Shimano Tourney TZ40 SISSaddle: Velo black paddedSeat post: Alloy micro adjust 27.2 X 300mm with quick-releaseBrakes: disk brake 160mm linear pull rearBrake Levers: Shimano EF40 integrated aluminumRims: Alloy black 26" x 1.5"Tires: MTB 26" x 2.1"Pedals: standardChain: KMCStem: A-head TDS63K-8 EXT:100mm 15DDimensions: 68"L x 24"W x 39"HAssembly requiredAvailable in stores for layaway See our entire assortment of bikes and ride on toys at Walmart.com.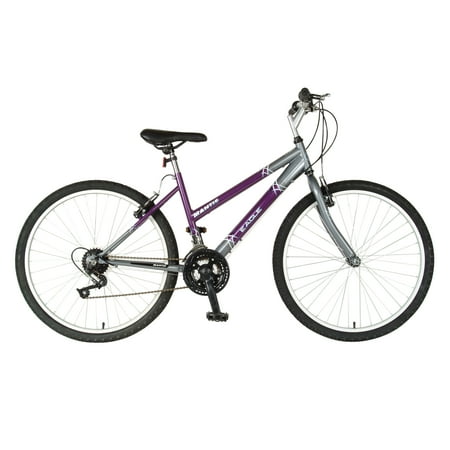 Mantis Eagle Women's 26" MTB Bicycle
$208.44
Brand: MantisColor: Purple/greyModel: 62326M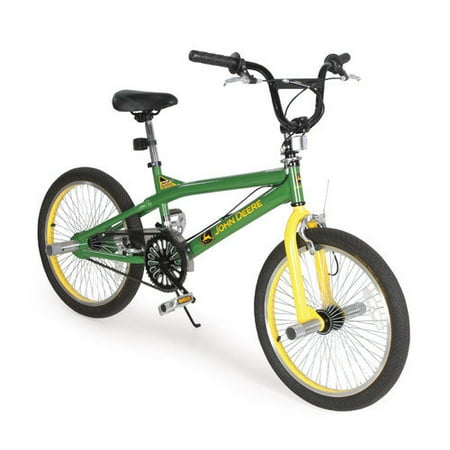 John Deere - 20" Boys' Bicycle
$191.99
JDR1182FeaturesPadded seatHand brakesKick standConstructed of durable steelGreen and yellow colors and graphicsFrame Color: GreenFrame Material: MetalHardware Material: Stainless steelAge Group: 7 to 8 Years/9 to 10 YearsSeat Material Details: Stainless steel DimensionsOverall Height - Top to Bottom: 35"Overall Width - Side to Side: 35"Overall Depth - Front to Back: 57"Overall Product Weight: 40 lbs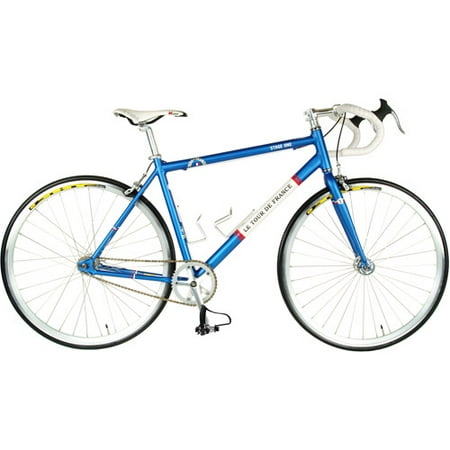 Cycle Force Tour de France Stage One Vintage Blue 45cm Fixed Gear Bicycle
$337.77
Cycle Force Tour de France Stage One Bike, Vintage Blue 45cm Fixed Gear: Special feature: 27.2 alloy 300mm seat postRiding style: fixed gear bicycleFrame/frame materials/stem: alloyHandlebars: ProMax 41 cm alloy bullhornGearing: single speed fixed gearSeat: Vader saddle / Cr-mo railsBrakes: fixed gearWheels: 700CTires: 700C /23c road tire with Presta valvesRims: double walled alloyPedals: alloy road pedalsOther features: steel threadless forkTour de France Stage One bike dimensions: 53"W x 27"H x 7"DAssembly instructions included: yesVintage blue 45cm fixed gear bicycle has a 1-year limited warranty